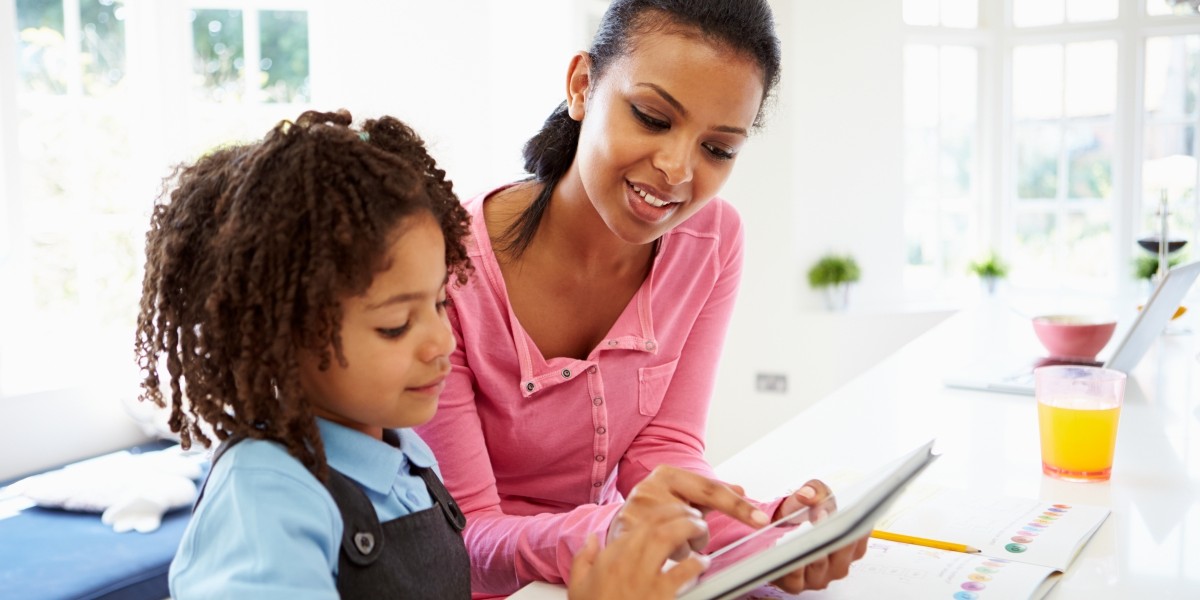 Right now, everyone is dealing with the effects of a global pandemic. You may find yourself spending a lot of time at home with your child, who is likely eager to have fun and learn at their own pace. It can prove challenging to find the time and activities to work with your student during quarantine, but now may be an ideal opportunity to buckle down and help create a strong interest in language development. Learning a second language is a proven way to promote higher academic success and generate future career success, so why not equip your child with the best tools to take on our modern world?
Crossing Borders Preschool in Houston offers language immersion programs for young toddlers, preschoolers, and kindergarteners. Our passionate approach to language learning has helped to make us a top choice for local families, and we're happy to improve our services and create a lifetime of excitement for learning within your child.
Keep reading for a few at-home tips to foster language learning during this challenging time, and be sure to reach out to Crossing Borders to learn more about our immersion preschool!
Continue Using Your Native Language
Mastering a second language can unlock new doors and opportunities for your little one, but the process of developing these language skills can take some time. Crossing Borders International Preschool focuses on immersion programs for young learners, but that immersive environment does not mean that we neglect the basics. Our staff takes a comprehensive approach to early childhood education, combining our immersion classes with proven core education to help young learners thrive both academically and socially. Your child will benefit from proven instruction from caring and compassionate educators.
Many parents worry about speaking two languages in front of their children while at home, in case the kids become confused. The reality is that advancing in one language can help to improve proficiency in another, as children are often able to discern patterns, structures, and syntax to articulate their thoughts in a new dialect. If your student is struggling with something in their native language, take the time to explain things. It can also help to follow this up with the same solution in their target language!
Learn New Songs
Music and rhythm are a natural source of wonder and accomplishment for young children. Rhymes, chants, short stories, and engaging songs all provide entertainment in a manner which promotes memorization. Students are often delighted to hear their nursery favorites in a new language, and will quickly remember the lines for comparison to their native language. If you have a few musical instruments around the house, feel free to bring them into the fold and turn your lesson into a concert.
Watch a Favorite Movie
It can be hard to conceptualize experiencing the same media in two different languages, but now may be the time to deploy high-quality media during your child's downtime. Whether you're planning on watching a Hollywood classic featuring princesses and singalongs or you're about to view a modern craze, playing your child's favorite cinema in a new language may generate considerable excitement. Children love singing along to their favorite songs, and will catch on faster if learning a new language through a well-known track.

Play a Card Game
Will playing Go-Fish really help your child learn a new language? Yes! With so much free time to go through, your family can benefit from some educational entertainment. Go through the deck and name the numbers and royalty in your target language, reinforcing consistent use of numbers in a new dialect. Different phrases can be taught to keep the game running (such as draw a card, you go first, go fish, and so on). You can also assign different words and conjugations based on the cards drawn, creating a fun way to create a cohesive sentence. Get creative with your own card games, and be sure to gauge how much your child gains in their new language!
Discuss Fun Activities in Other Lands
While at home for an extended time, it can prove beneficial to discuss traveling to other countries to learn about new cultures, histories, and dialects. Your little one may want to master Spanish, English, French, or Mandarin Chinese through one of our immersion programs, yet they may not be able to comprehend the value of being able to speak with an entirely new population. Now may be the time to do some research with your child to see what kids like to do for fun in other countries. You can also take notes on how children learn in the classroom, what they do for holiday festivities, and more to see how other people live. You can satiate your child's curiosity with a medley of research around countries speaking your target language.
Set Up a Virtual Play Date

Your family's emotional health may depend on a healthy dose of social interactions with friends, neighbors, loved ones, and colleagues. While in-person social interactions are not allowed, technology can be used to fill the gap in the short term. Your child can get the best of all worlds by meeting with a friend or fellow student online. With both parents involved, these students can talk face-to-face (or face-to-camera) and discuss a variety of topics. For added value, you can encourage your child to speak in their target language as often as possible. Interacting with another student in the same language can prove valuable for both parties, so be sure you put some time on the calendar to catch up with friends who are also mastering a new language!
Purchase Learning Materials Online
School may be out of session, but now is the perfect time to generate some excitement for learning a new language. Crossing Borders, in addition to other companies, offers a range of learning materials tailored to language immersion for young students. You can shop online for a variety of activities in your target language, or go online to find a few learning apps for the both of you. Today's technology enables students to learn from a variety of resources, so be sure to look around and find some new learning materials to keep your little one engaged!
Learn About Our Immersion Programs
Are you interested in learning about the future opportunities offered by our immersion preschool in Houston? Crossing Borders International Preschool is here to deliver high-quality education through our language immersion school, providing young learners with an excitement for learning and the tools needed to succeed throughout life. We are excited to welcome future students, and will be happy to discuss our programs with you. Contact us online to learn more. We look forward to speaking with you about our immersion preschool!